Juicy Couture Barbie Dolls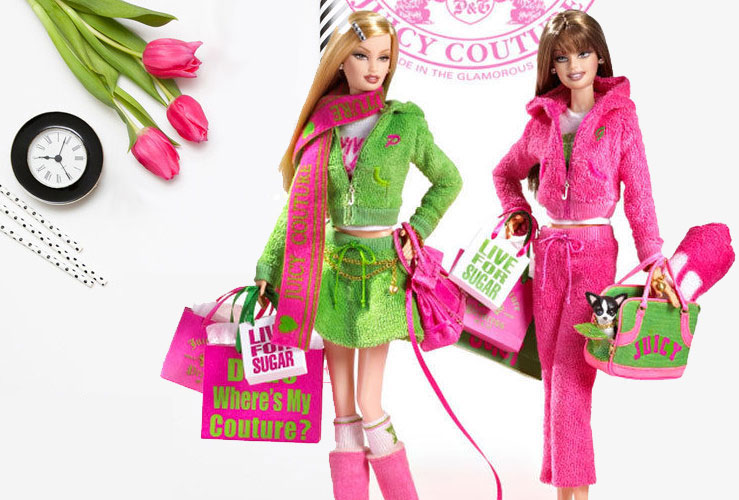 Juicy Couture Barbie Dolls
Gold Label
Release Date: 11/15/2004
Juicy Couture has become an international sensation synonymous with style. The designing duo responsible for the fashion revolution which lets women dress up while dressing down is the inspiration for the Juicy Couture Barbie dolls. Pamela Skaist-Levy and Gela Nash-Taylor as Juicy Couture Barbie dolls wear the signature tracksuit pieces and lots of other very "juicy" accessories!
CONDITION
Barbie dolls are in mint condition, never removed from box.
The box is in very good condition with moderate storage wear.
Clean, smoke-free environment.
Brand: Mattel
Country of Manufacture: China
Doll cannot hold shopping bag as shown.
Juicy Couture, the likenesses of Pam Skaist-Levy and Gela Nash-Taylor, the marks Love P&G, Live for Sugar, Dude Where's My Couture, Viva La Juicy, and Juicy Couture Queen of Couture Princess of a Tee and crest, and apparel trade dress are owned or permitted to be used by L.C. Licensing, Inc.
Labels & Editions: Gold Label
MPN: G8079
Recommended Age Range: 14+
UPC: 027084185492
Year: 2004
The Juicy Couture Barbie Dolls may be purchased at Perfectory on eBay or contact me to buy direct with a 10% discount. FREE shipping applies.