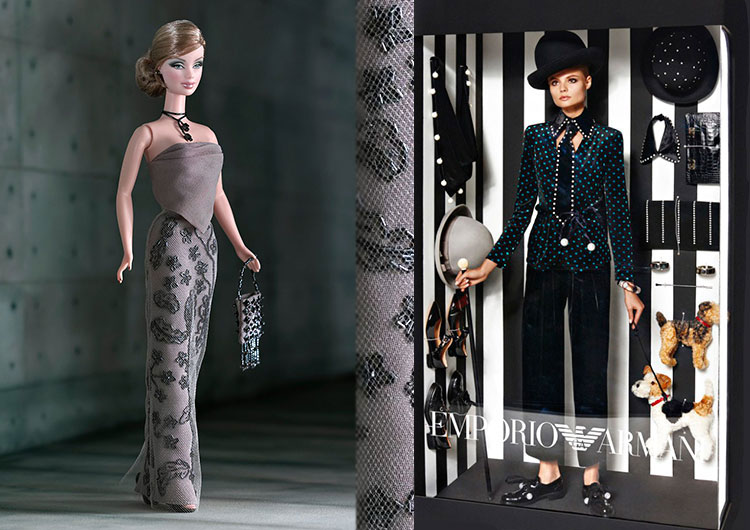 Giorgio Armani Barbie Doll
Limited Edition
Release Date: 9/1/2003
Armani Barbie wears an elegant re-creation of an original Giorgio Armani gown. Her strapless, silk chiffon top coordinates with a skirt of crêpe and sparkle tulle. Intricate beadwork lends sophisticated glamour to the long skirt. She carries an evening purse of taupe crêpe embellished with crystals. The perfect final accessories are hematite earrings and necklace.
Hematite, also spelled as haematite, is the mineral form of iron(III) oxide (Fe2O3), one of several iron oxides. It is the oldest known Fe oxide mineral and is widespread in rocks and soils.
Hematite's popularity in jewelry was at its highest in Europe during the Victorian era. Gilding processes use certain types of hematite or iron oxide-rich clay, especially Armenian bole. Hematine is a synthetic material sold as magnetic hematite.
Brand: Mattel
Country of Manufacture: China
Doll Size: 11.5in.
Labels and Editions: Limited Edition
MPN: B2521
Original Price: USD $135
Recommended Age: 14+
UPC: 027084023176
Year: 2003
The Giorgio Armani Barbie Doll is currently Out of Stock at Perfectory. Please visit our Shop to view the dolls available, or visit our eBay store for even more Barbie dolls!