Geometric Instagram Templates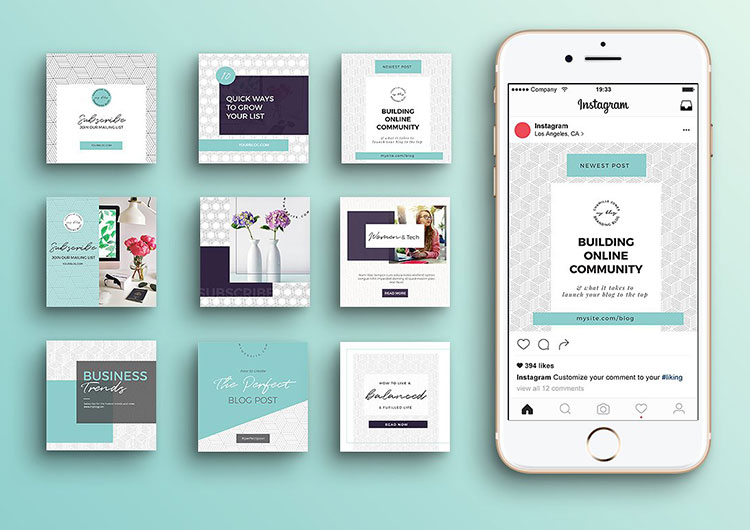 Download Photoshop social media templates – photos included!
Geometric Instagram Templates – ThirtyOne's Social Media Templates are a downloadable set of nine Photoshop templates for brand building and shareable social media graphics.
Save time and create consistent, coördinated social media graphics with these templates. Slay your social media presence, create more engagement, and grow your business with less time. You can use your brand's colors and fonts to make them uniquely yours. The templates come as shown and are fully customizable.
WHAT DO YOU GET? – Nine Social Media Templates sized perfectly for Instagram and editable with Photoshop.
FREQUENTLY ASKED QUESTIONS
Are the photos used in the templates included in the set? Yes! The template pack includes the photos as shown.
Do I need to buy a special software like Photoshop to use these templates? Yes.
The tutorials will walk you through the steps you need to use these templates.