Watercolor Floral Set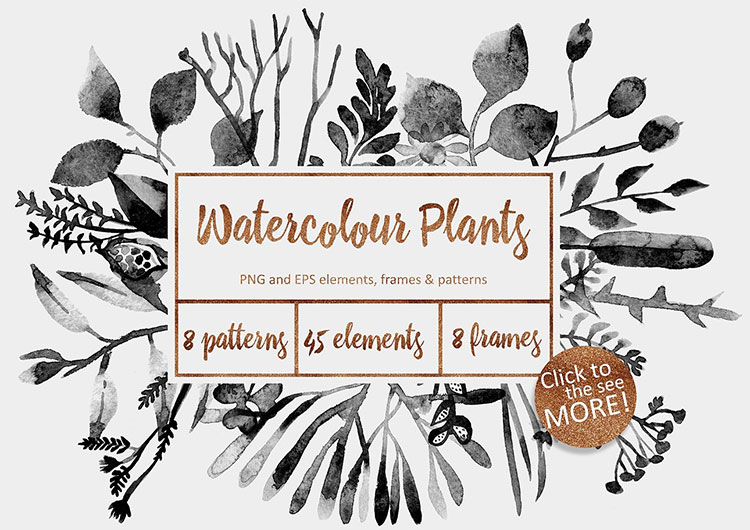 Purchase and download the Watercolor Floral Collection here.
The Watercolor Floral Set consists of hand painted watercolour plant designs, along with coordinating frames, wreaths, and plant patterns. These elements and arrangements are suitable for wedding designs, a branded product style, or a sophisticated logo for your brand. The watercolor floral set is also suitable for the design of apparel, blogs, books, cards, decor, fabrics, Instagram, invitations, packaging, posters, shopping bags, websites, and much more.
All elements are hand painted in watercolor. Scanned at 1200 dpi and neatly cut out on a transparent background in Photoshop. Elements are also traced in Illustrator and stored in EPS. We provide each clipart as a separate PNG file with a transparent background for your convenience.
Watercolor Floral Set includes:
45 clipart elements (PNG with a transparent background, PSD, EPS)
8 design frames (PNG with a transparent background)
8 design patterns (PNG with a transparent background)
Leave a comment